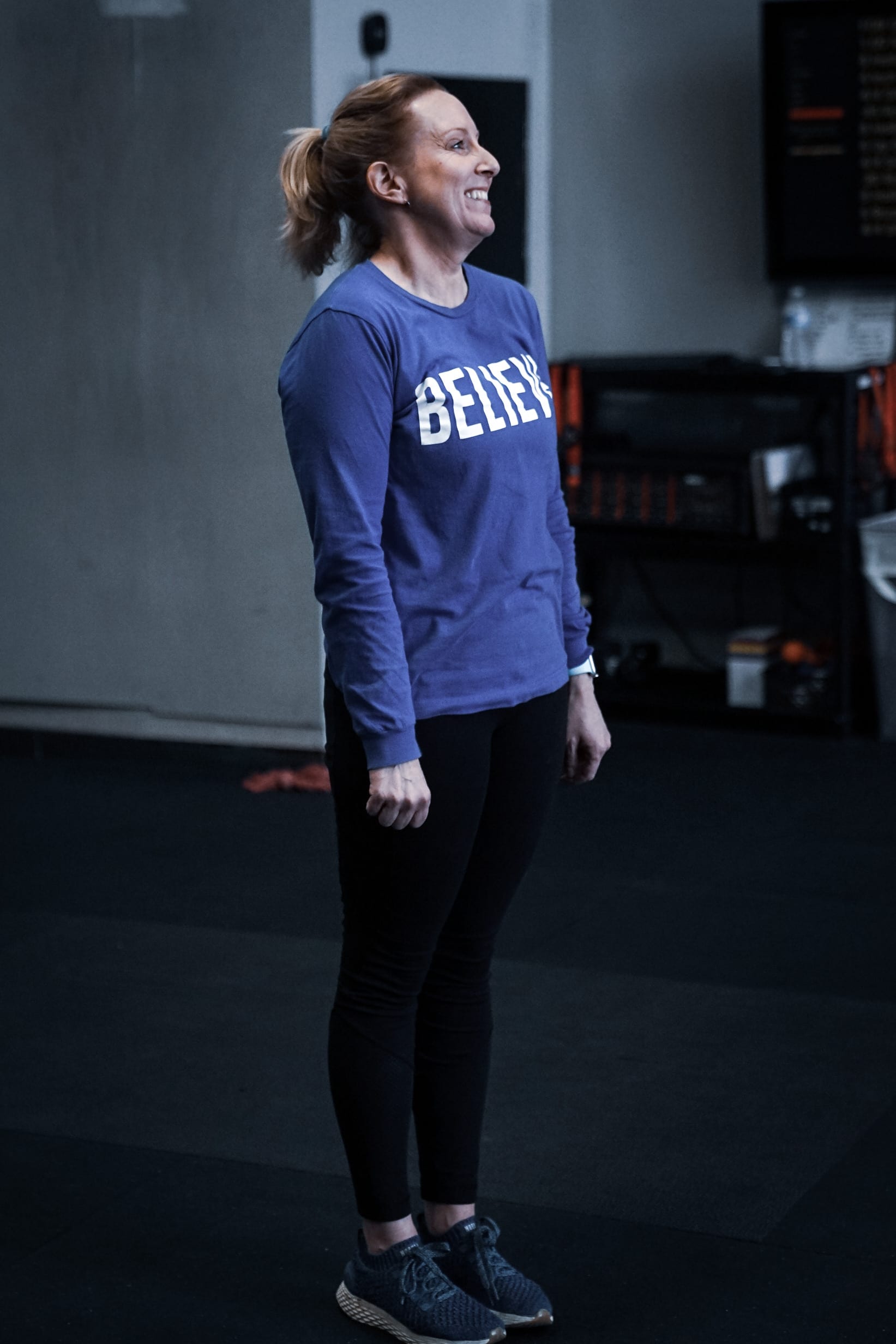 Stephanie Moore
About Coach Steph: I'm married to my CrossFit-loving husband, Luke. He's got one year on me, starting CrossFit in 2009. I have a step-daughter, Bailey who is twenty-one. She is a student at the University of IL-Champaign-Urbana and two sons, Finn-13 and Will-11. We often enjoy family WODs in our garage gym. Finn plays hockey and Will does Jiu Jitsu. I see CrossFit helping them in both sports everyday!
CrossFit Certifications:
CF-L2 | CF Mobility | CF striking | CF Running | CF Scaling
Non CrossFit Certifications:
Les Mills Body Flow | Body Body Pump | RPM and Body Step Spinning | Silver Sneakers/Silver sneakers| Yoga PiYo and Water Aerobics
My very first CrossFit WOD was December 8, 2010. It took me 9:42 and I thought I might actually die. Immediately I was hooked!! I received my first CrossFit Certification in CrossFit Mobility in 2011. Shortly after I got my L-1, followed by CF Striking in 2014 then my L-2 in 2016 (re-validating 2021). I've coached at a few different boxes and truly enjoy watching people get stronger mentally as well as physically. I'm so passionate about CrossFit because I believe the opportunities to better ourselves are endless. My favorite part of helping people grow in CrossFit is the look on their face when they do something they only seconds before thought might not be possible. I've also never experienced the sense of community in any other program that I do in CrossFit. I know no matter where i end up in the world (my family moves a lot) I can always find a great group of people who share my passion for the Sport of Fitness!
Favorite Lift: Deadlift
Favorite Workout: Murph
Favorite Inspirational Quote: "The real glory is being knocked to your knees and then coming back. That's real glory. That's the essence of it." -Vince Lombardi
Describe yourself in 3 words?
Resourceful, Persistent, Considerate